Easy Indian Sweets Recipe
Details

Written by

Easy Cool Ways

Category: Indian Sweets
Hits: 3785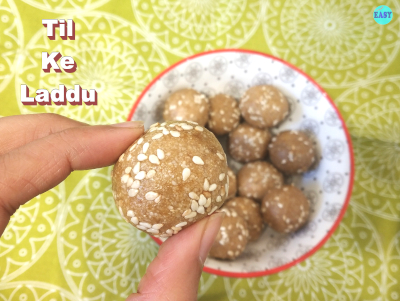 Easy Til Ke Laddu
Til ke Laddu is a very healthy snack or rather sweet especially in the winters season as Til (sesame seeds) or some time called till helps to keep our body warm.Til also contain high amount of calcium so it is good for bone health . Using jaggery(gur)as a sweetener also makes it a healthier Indian sweets, as we all know jaggery has more nutrients than sugar because of molasses content. Though it is still sugar but have some extra nutrient not just empty calories like refined sugar.
Til ke laddu(sweet balls) or some time called as til ke ladoo is a traditional Indian sweets.It is especially prepared during Makar Sankranti in almost all over India and it has many variations too like til mava(khoya) laddu and chashni wale til ke laddu, tilkut and many more.
This recipe is so easy to make, it only takes 10 minutes to prepare these yummy laddus and they are so delicious even without adding Khoya or milk powder.So it is definitely a great way to have something healthy .
Simple ingredients simple recipe and so easy to make in less time it is really an easy deal.
follow here to find how to make til ke laddu.
Number of views on Youtube:

5
Comments